Welcome to the APlus family!
Firstly, welcome to the APlus family. You are joining not only a group of dedicated, friendly professionals whose main goal is to customize a workforce management solution that will work for you, but also a family of clients, whose long term partnership we value and learn from every day.
Secondly, take a breath. We understand that change can be stressful and change in payroll, especially so. Please know that from this moment on, we have your back. We are here to make your life easier and whether it be your 1st or 1,000th payroll with us, we are by your side every step of the way.
To ensure the payroll conversion process is both 100% accurate and easy, we've developed a simple 3-step payroll conversion process – a process that will get your business started without delay.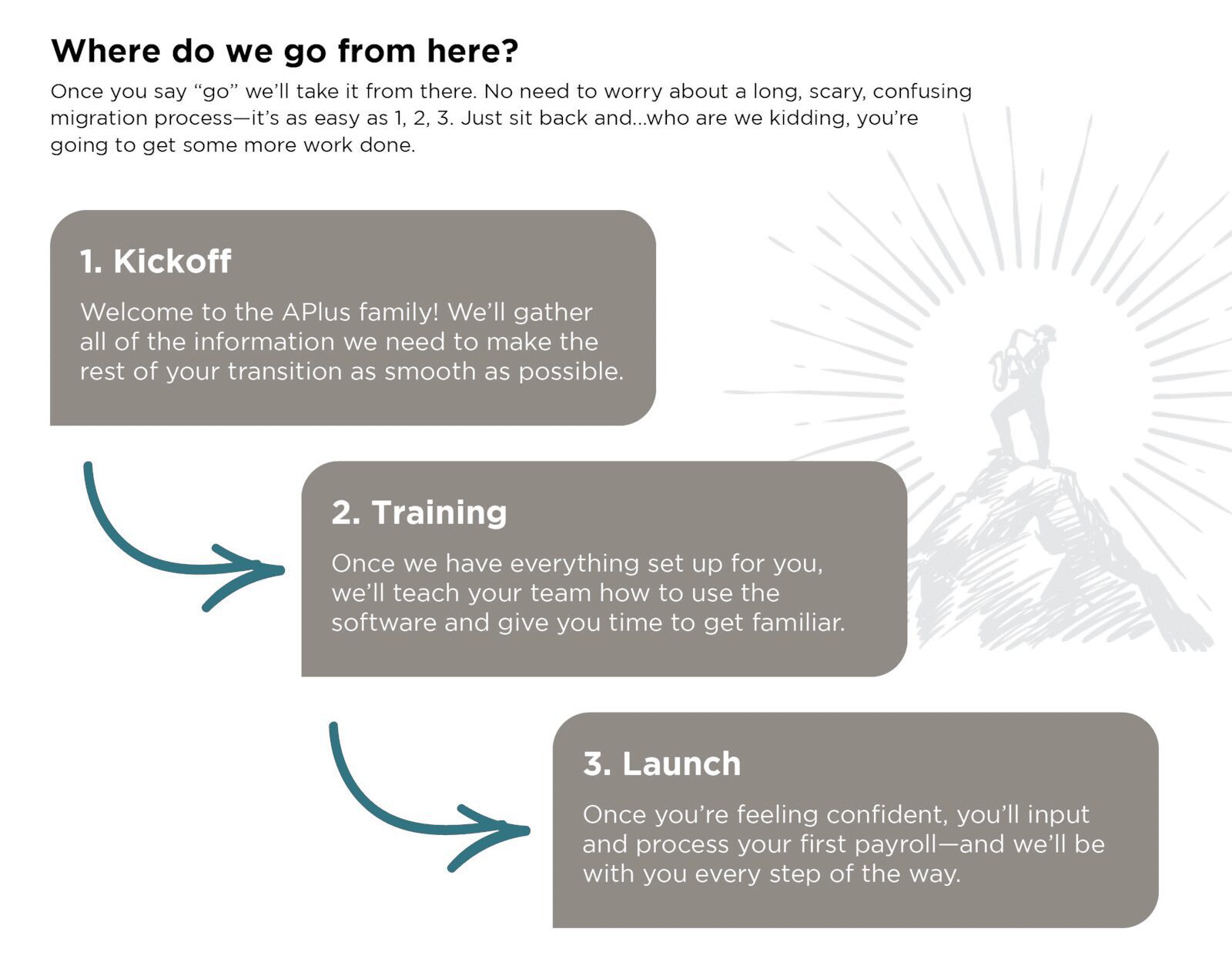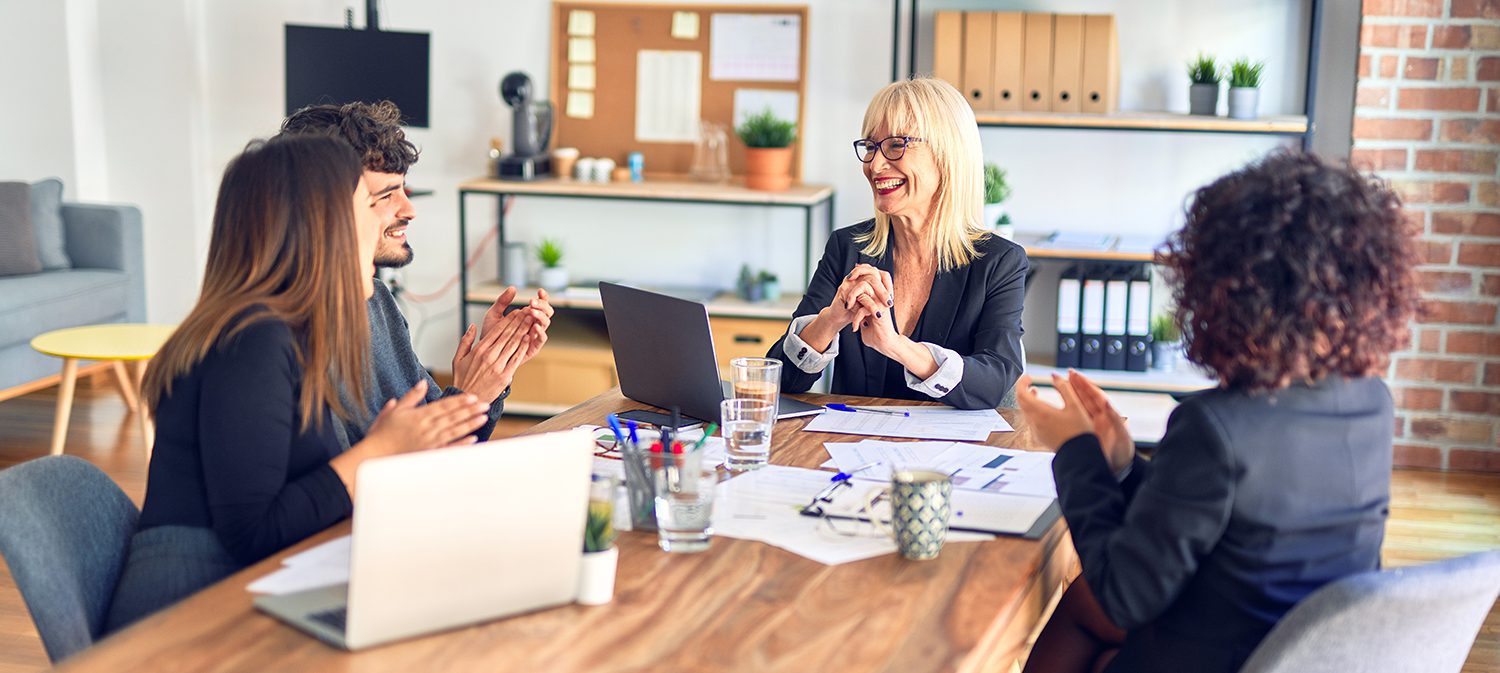 New Client Onboarding Form
To get started, please fill out the form below!